Lord you are the light of the world.
May your light guide and comfort us. We ask you to bless this candle, and more importantly bless the person who lit the candle. May these lights serve to remind them of your presence. Light brings comfort, warmth and hope. May this comfort, warmth and hope touch the hearts and lives of those seeking comfort during difficult times. Bless all students during exams and especially in times of stress. We ask this through Christ our Lord. Amen.
All intentions are prayed for during our daily Masses.
​Please heal my sister Maryanne's body. She can't walk as she needs two knee replacement surgeries. She has so many other health problems, we're going to see if she can get robotic knee surgery instead. Help her to walk even a little bit each day until we can see the doctor. Please let all her tests come back normal. And keep the swelling down on her legs. Thank you.
Amen,
Kate Leve
We invite you to join with us in prayer, wherever you may be in the world, on Friday, April 10th and Friday, April 17th, at 12 noon.
We pray the following prayer together:
Almighty and All-loving God,
Father, Son and Holy Spirit,
We pray to you through Christ the Healer
For those who suffer from the Coronavirus Covid-19
In (name your country) and across the world.
We pray too for all who reach out to those who mourn the loss
Of each and every person who has died as a result of contracting the disease.
Give wisdom to policymakers,
Skill to healthcare professionals and researchers,
Comfort to everyone in distress
And a sense of calm to us all in these days of uncertainty and distress.
This we ask in the name of Jesus Christ our Lord
Who showed compassion to the outcast,
Acceptance to the rejected
And love to those to whom no love was shown.
Amen.
From all in St Patrick's Missionary Society.
Feast of Our Lady of Lourdes and World Day of Prayer for the Sick
Let us pray to Our Lady of Lourdes, Health of the sick, that every person who is sick might experience, thanks to the care of those who are close to them, the power of the love of God and the comfort of His paternal tenderness. We ask the Lord to give us courage and strength, to take away all of our fears and to grant us peace and healing. Amen.
Dear Lord, we commend to you those who are sick, bereaved, depressed or worried at this time and especially those who have asked our prayers for particular intentions.
Amen.
St. Patrick Fathers
November - The Month of the Holy Souls
November is a month which touches the soul of every family as we remember our dearly departed relatives and friends. This is especially so if we have lost a dear one in the recent past and we long to keep their memory alive.
We feel a special obligation to pray for those who have gone before us. They gave us the faith which we share with others. They have been with us on our journey – and we now ask the Lord to bring their journey to a peaceful and happy ending in His presence.
During November, we offer several Masses daily for our deceased benefactors and friends. All names sent to us are placed in our November altars as we hold them in prayerful remembrance before the Lord.
We ask the Lord to continue to watch over and comfort you in your grief, and to bless all our departed family and friends. May they rest in peace.
Amen.
St Patrick's Fathers
I offer a prayer of thanksgiving for Father Michael Moore and his Lenten Mission here in Fresno CA. Fr Moore you will never know what a Godsend you were to me in the confessional, your compassion and spirituality were a salve to my broken spirit. There are no words to express my gratitude for what you've done for me, I was broken but you started the process of healing for me and I thank you profusely for the gift of forgiveness. You will always be in my prayers, may God forever keep you in His love & light. Vaya con Dios.
Felicia K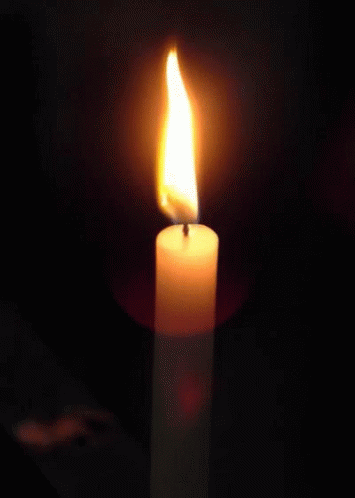 World Day of Prayer for the Sick
Dear Lord, We commend to you those who are sick, bereaved, depressed or worried at this time and especially those who have asked our prayers for particular intentions. Amen.
St Patrick Fathers, Chicago
For the sudden loss of our mum, gran and nana Janette McCormick of the Holy Spirit Church, St Ninians. Let perpetual light shine upon her, may she rest in peace. Amen. We miss you so much mum. Loved and remembered always. Now reunited with your loving husband and our beloved dad Frank. Xxx
From, Rhona
Father, my wife and I come to you this day with hearts full of joy but uncertain about what the future holds. We pray thee this day to guide and guard us all through the journey of our married lives. Bless us and bless our couple with fruitfulness and happiness. Amen.
From,
Gaston K.
For my professional and academic plans
Lord, show me your mercy and kindness. Help me to recognize you in my daily interactions with colleagues, clients, and all other stakeholders. Provide breakthrough and success in all my undertakings. Amen.
Gaston K.
Pray for my deceased aunty Luisa Massango.
From,
Sr Olga Massango
Please pray for my husband Terry Hutton who is terminally ill with cancer. May God keep him free from pain. Love from all his family in Fife. Amen.
From,
Amanda
Pray for all those sitting their Leaving Cert and Junior Cert exams over the next couple of weeks. Thank you.
From,
Anne
Please pray for and remember
My mother Mary, my father Dick, the Cully family (Ballyheashill) and the Walsh family (Edenderry) who have passed. Also remember cousins and friends also passed. RIP.
From,
Patricia
For our beloved brother James
Taken so suddenly from us (14.5 2016). May he be safe in the arms of Jesus. With love from his twin sisters Eleanor and Ann and all the family.
Oh Lord my God kindle the fire of my faith in my heart throughout all my life up to the end of my destiny. Also show mercy and compassion to me, a great sinner living in this mulish world. Amen.
Dennis Sila
I wish to light a candle for all who I know, and all those I don't know. We are worlds apart, yet we are always together. Always thinking about Who, Where, and How you are?
Karl Hope
Please reload